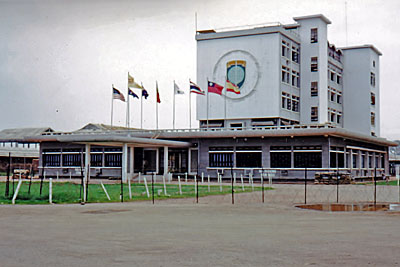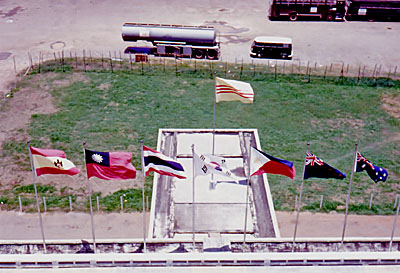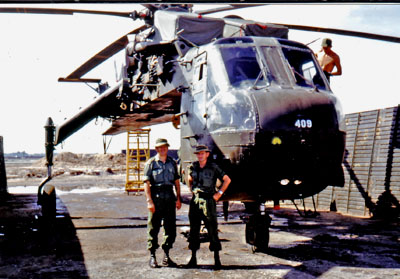 INITIAL PROBLEMS WITH GE EIS VIETNAM
June 1968


Bob Thompson
I was the Task Force Armourer at the time stationed at HQ 1st Australian Taskforce Nui Dat. I was summoned to Free World HQ by then Capt. Alf Lee and informed I was to head up the first GE Inspection Team. I was given a desk and told to make out a list of units to be inspected in some sort of order by location. I spend about a week carrying out this task. I then told Capt. Lee an old friend, I would need someone to help me, especially with the paperwork. He said to go find someone.
My criteria was, I needed someone that could fill out the AAF114 Equipment Inspection Forms. I also wanted a person that didn't booze, nor smoke and would not get any medical problems that that could be the result of chasing women. We would be visiting all units irrespective of their location. That included the Training Team.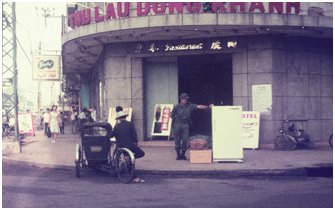 I found such a person at 102 Fd. Wksp at Vung Tau. He was a NS person who was engaged to be married and didn't drink nor smoke and had a good clear handwriting. His name was Cft. Graham Perrin. When people found out what I was after many wanted the job. I had him posted to the HQ Vietnam and billeted at the Canberra Hotel Saigon. I later found I needed to do my paperwork at night so I required Cft. Perrin to be with me, so I arranged for me to move out of the BOQ, North Pole, and I got a room at the Dong Khann Hotel ( pictured with Graham Perrin and my fridge and gear) where we both could work. From then on Perrin was billeted with me while I was EIS.
Because we were at the Free World HQ I started the inspection of the HQ itself and went from floor to floor inspecting all weapons, typewriter, safes and office equipment.
Next because the Vietnam Training Team HQ was located in a separate building but alongside our HQ I decided to do them next. I got a list of all the Training Team and their location in Vietnam and started with the actual HQ staff. I ran into trouble because most of the staff that consisted of WO's had adopted American Clothing and their weapons and it appeared that their 9mm Pistols were great trade and had disappeared. The Delta area Training Team were not far away they too had foreign equipment.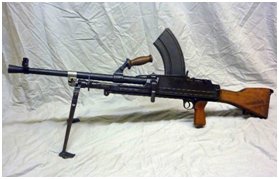 I immediately wrote out a report re this anomaly and I handed my report to the Commanding Officer of the Training Team with a copy straight away to my boss. Capt Lee. The shit hit the fan with the end result I was ordered to cease my inspection of the Training Team. They were never inspected again and my report disappeared.
The only other problems I had was when I inspected the Australian ANZAC Battalion that had a NZ company attached. The NZ company were familiar with the Bren Gun (pictured) and on arrival in country they were issued with M60 Machine Guns which they took and instant dislike to. I found they wouldn't carry the spare barrel and in most cases didn't clean the weapon required for it to be effective.
On Inspecting the NZ Artillery which had 105 Howitzer Guns, they too were of poor maintenance and the soldiers with their poor cleaning methods of their personnel weapons. I wrote up my report to reflect this and handed the report to the CO of the unit they came under, which was Australian.
My reports went back not only to my HQ Saigon but were forwarded To the NZ HQ. I was once again told, I wasn't to inspect any of the NZ Equipment. This later reflected in their inaccuracy with the excessive wear of their Howitzer gun slides.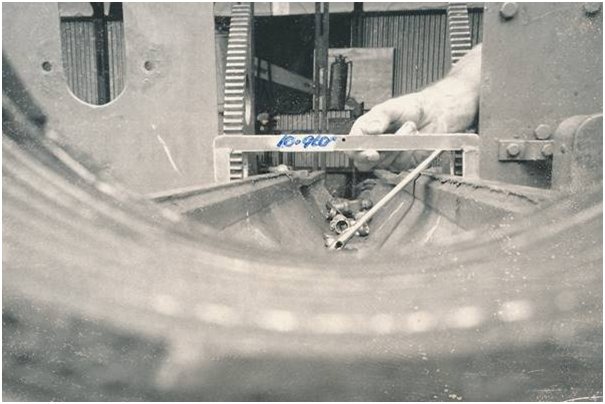 Summery by Capt. Alf. Lee
OC EIS Vietnam 1968
Prior to May 1968, special technical inspections had been arranged in the South Vietnam theatre by the RAEME DADEME (Major J. A. McDonald) to assess the condition and locations of certain specific equipments, (e.g.) Telecommunications and certain C Vehicles. This was to gather information related to RAEME maintenance planning, and resource and manpower management. Also, B Vehicle inspections were carried out under the direction of Capt John Kingston (later Major General) to prove the concept and benefits of a full time EIS system operating in South Vietnam. Because of the success of these early inspections, a position of RAEME Inspector (Captain) was created in 1968 to arrange and supervise a regular EIS service in the theatre. This position was to be based at HQ AFV in Saigon.
Formal Establishment for the EIS Section only provided for the Captain OC. Therefore, the technical inspection teams had to be obtained from the manpower resources of existing RAEME units in theatre. This was not an easy task. The leaders of each of the Vehicle and GE Teams had to be an Artificer Warrant Officer. They were required to be very experienced in their trades, and have a conscientious approach to their duties. Also essential, was a personality suited to dealing with unit commanders and their staff at all levels. Because of the requirement to move and operate independently around the theatre, the team leaders also required a degree of initiative and resourcefulness developed to a much greater extent than that required to work in the normal RAEME unit environment. They also needed a tactful nature that enabled them to establish a rapport with unit management staff to convince them that they were there to help with their equipment servicing and maintenance responsibilities. Naturally, RAEME units with Warrant Officers with these technical and personal attributes were reluctant to let them go to be seconded to the EIS team. However, I understand that, after some wheeling and dealing between the DADEME staff and other RAEME officers in the theatre, suitable candidates were obtained to lead the two teams.
Before the first continuing, and 100 percent inspections could commence, it was necessary to obtain details of equipment held and where it was located in the various units in South Vietnam. This was done by circularizing all units and formations in the theatre. A schedule for the first inspection programme was then prepared and disseminated. I can only imagine how much easier this would have been today with the aid of computers. The 100 percent Vehicle and GE EIS type inspections commenced around June, 1968. For historical records, the original two teams were:
GE Team
41961 WO2 Robert Charles Thompson
1733028 Cfn Graham Douglas Perrin
Vehicle Team
58510 WO2 Allan William Cook
29947 Sgt Reginald James Style
When the SVN EIS commenced, there was some resistance from local HQ and unit staff. This was because of their concern about yet another HQ AFV project requiring more of their precious time, and the extra paper work that would inevitably be created. However, because of the nature of the team's approach, units soon became aware that the EIS visits were designed to help them achieve better equipment serviceability, and how to use the RAEME theatre repair facilities to their advantage.
I remember once visiting the 1st Australian Reinforcement Unit when the GE EIS team was inspecting the infantry soldier's small arms. The troops had been out in the field, and the inspection team was waiting for them as they returned to their unit lines. The team was operating from a Field Service table out in the sun. The soldiers were mostly young national servicemen. Many who looked, to me, more like school cadets than soldiers being prepared for battle. They were all soaking wet from perspiration, and no doubt longing to get to the showers.
However, the inspection team worked very efficiently, and quickly checked each weapon for outstanding modifications and serviceability. They also gave friendly advice and tips about cleaning and caring for their weapons. The soldiers were obviously impressed by the team's expertise, and the attention being shown to them and their individual weapons. They really showed their appreciation for the personal and friendly advice being given by these two RAEME people working like "Trojans" in the hot sun. I will always remember the looks of admiration on the faces of these young soldiers. This made it all worthwhile!!!